May 2016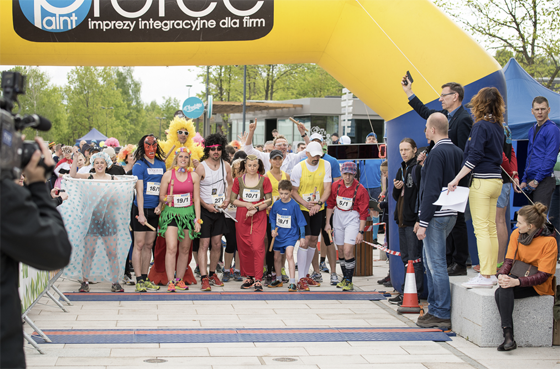 EVA ZDRÓJ ran with superheroes for a good cause
The ?O CO BIEGA?? Charitable Integration Relay Race is slowly becoming one of Olsztyn?s regular sports events. EVA ZDRÓJ supported the 2nd edition of the race, which took place on 7 May 2016 on a beautiful Olsztyn beach by Lake Ukiel.
Five-person teams, dressed as superheroes, ran for a good cause. The funds acquired from participation fees will be spent on sports equipment for a training hall and gym at the Kornel Makuszyński Special Purpose School and Education Center in Olsztyn.
This year?s edition consisted of 15 teams with each covering a distance of 7,777 meters, divided into 5 loops with the total length of about 1,550 meters each.
The organizer of the event was Rotary Club Olsztyn Varmia.