April 2016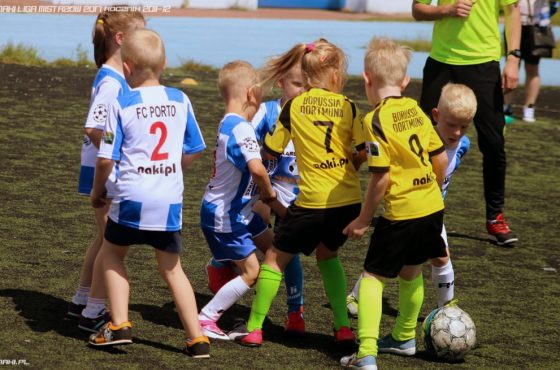 EVA ZDRÓJ plays in Naki Cup
This Saturday, 16 April 2016, the EVA ZDRÓJ Football Tournament for children born in 2007 begins and is organized as part of the 19th International Football Tournament NAKI CUP.
One hundred fifty-six teams from Poland and Europe will participate in the tournament. The winners will receive 14 vouchers for the Poland-Holland football game. Other participants will be awarded brand-name footballs, sports clothing and backpacks. Everyone will receive souvenir T-shirts and medals.
The tournament will be enriched by numerous sports attractions such as a climbing wall, bull riding and target shooting, for example. Teams taking part in the tournament will participate in these competitions. The winners will receive attractive prizes. There will be also a special competition for coaches ? bull riding. During the tournament, a hot meal will be provided to young competitors and their guardians.
Feel free to get familiar with the event?s schedule. You can follow the scores on-line at www.naki.pl.
EVA ZDRÓJ football tournament will take place on the Orlik pitch of the Electronics and Telecommunications School Complex in Olsztyn (ul. Bałtycka 37a). Saturday, 16 April 2016, at 9:30 a.m.