June 2017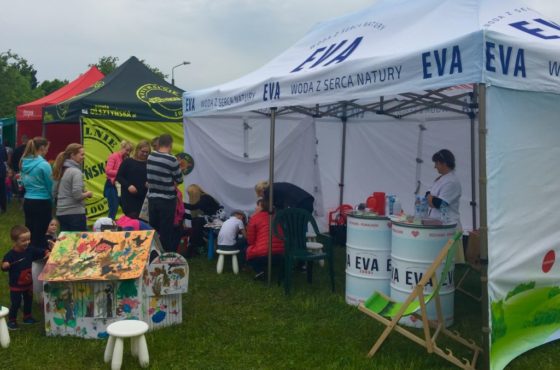 4th Family Picnic in the Kusociński Park
On 4 June 2017, we attended the 4th Family Picnic in the Kusociński Park, Olsztyn, which has become a part of the tradition of our city, being an excellent opportunity to help children from Warmia and Mazury.
The final of the 'Kilometres of Kindness' was staged during the event. All the money collected during the picnic was changed into one-zloty coins and the longest carpet was laid of them, to beat the Guinness record. As much as PLN 55,315 were collected!
This year we also organised a charity run for adults and children. EVA ZDRÓJ water helped us quench the thirst of both runners and spectators.
The picnic was organised by the 'Future for Children' Foundation. Please see the complete coverage of the event here.