June 2017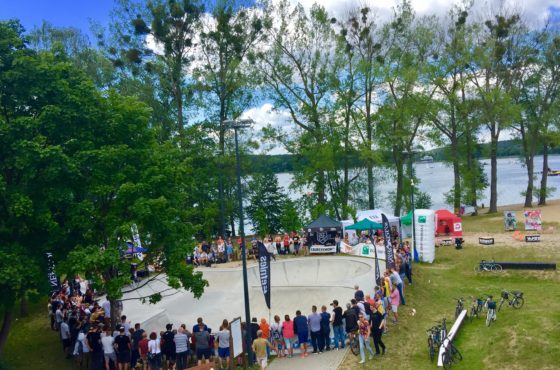 2nd Polish Skateboarding Championship Qualifiers
On 17 June 2017, the skatepark at the city beach in Olsztyn was turned into the arena of skateboarding competition of the best skaters from all over Poland.
Competitors in the qualifiers fought in three categories: OPEN, UNDER 16, and GIRLS.
In total, PLN 5,000 were in the pool of awards, but that was not all. There were also 3 wild cards to be won that opened the way to the Grand Final.
Please see the gallery of the event here.
EVA ZDRÓJ water was not just a supporter, but ensured the suitable level of hydration for all participants of that event as well.